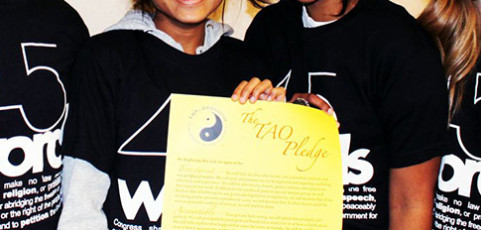 "Student media are designated public forums, and free from censorship and advance approval of content. Because content and funding are unrelated, and because the role of adviser does not include advance review of content, student media are free to develop editorial policies and news coverage with the understanding that students and student organizations speak only for themselves. Administrators, faculty, staff or other agents shall not consider the student media's content when making decisions regarding the media's funding or faculty adviser."
                                   — Society of Professional Journalists' Campus Media Statement

Laws indicate what journalists must do while ethics indicate what they should do.
Rooted in ethics, responsible and free journalism adheres to applicable laws and operates using professional standards to enhance student media's reach and impact.
Journalism, truly the cornerstone of democracy, starts at the scholastic media level, where students learn the legal and ethical implications of free media that make the United States unique among nations.